Reconstruction of Power Generation Unit No. 3 of Kharkov TETs-5 (Heat & Power Plant) with the Aim of Its Transfer to Solid Fuel with the CFB Boiler to be Installed
Разработка проектно-сметной документации для нового строительства и реконструкции действующих энергетических объектов и гражданского строительства
Reconstruction of Power Generation Unit No. 3 of Kharkov TETs-5 (Heat & Power Plant) with the Aim of Its Transfer to Solid Fuel with the CFB Boiler to be Installed
120-300 MW
The object location:
Podvorki village, Dergachovsky district, Kharkov region, Ukraine
The Customer
PJSC «KHARKOV TETs-5 (Heat & Power Plant)»
Designing Stages:
- Feasibility Study,
- Conceptual Design Documentation,
- Detailed Design Documentation.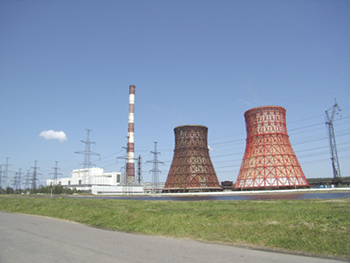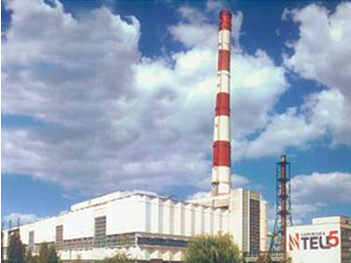 The Project Technical-Economic Indices
Steam Generation Capacity, t/h- 1000.
Main Steam Pressure, МPа- 24.
Main Steam Temperature, С- 545.
Electric Power Range of Power Generation Unit No. 3, MW- from 120 up to 300.
Heat Power Range of Power Generation Unit No. 3, Gcal /h- from 0 up to 350.
Brief Description of Main Solutions
As the main equipment is provided for the Circulating Fluidized Bed (CFB) steam boiler of Amec Foster Wheeler Energia OY, Finland, production. Pseudo liquation is obtained due to air blowing through the material layer lying on the grating (air distributor). The cooled separator, integrated into the furnace, is used.
The advantages of the Amec Foster Wheeler CFB steam boiler:
–Steam cooling of the separator, which enables the amount of fire-resistant materials used to be reduced and the start time to be shortened
–Compact structure
–The low-rank fuels of wide range can be fired due to high heat capacity and the layer mixing
–High efficient firing due to turbulent mixing and long time of being in the circulating bed
–Low level of SO2 emissions due to the sulphur light fixation by the limestone at ideal temperature values
– Low level of NOx emissions due to the layer low temperature and step-by-step firing
–Low CO and CХHY emission values due to turbulent condition and long-term being and mixing in the separator
–Stable operation conditions and the boiler reaction due to high heat transfer from the circulating medium.