Development of Preliminary Feasibility Study for Reconstruction of Kiev Heating Station No.1 (SТ-1) JV «Kievski Heating Networks «PJSC «KIEVENERGO»
Разработка проектно-сметной документации для нового строительства и реконструкции действующих энергетических объектов и гражданского строительства
Development of Preliminary Feasibility Study for Reconstruction of Kiev Heating Station No.1 (SТ-1) JV «Kievski Heating Networks «PJSC «KIEVENERGO»
The object location: Zhilyanska str. 85, Kyiv, Ukraine.
Customer: PJSC «KYIVENERGO».
Designing Stages: Preliminary Feasibility Study.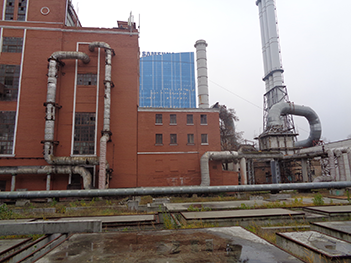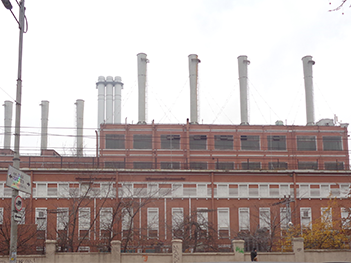 The Project Technical-Economic Indices
Installed Capacity, Gcal/h - 570.
Water Treatment Plant Capacity, t/h - 300.
Switchgears Voltage Class, kV - 110/35/10/3/0.4.
Station Territory, m2 - 53317.55.
Brief Description of Main Solutions
With the aim to enhance the installed heat power capacity is provided for the installation of two boilers of 100 Gcal /h each.
Provided for is the installation of new Water Treatment Plant based on the membrane technology, as well as Water Treatment Plant capacity increase up to 500 t/h.
Provided for is the installation of the new double-sectional 6 kV auxiliary switchgear with sectional circuit breaker (the approximate quantity of bays of new 6 kV auxiliary switchgear – 10pcs.) and laying of the cable lines from the 0.4 kV board to the new process equipment of Water Treatment Plant.
Nowadays is being considered the further reconstruction of the existing switchgears with the aim for their step-to-step 10 and 3 kV voltages transfer to 6 kV voltage.