Reconstruction of Power Generation Unit No. 1 at Zmiev TPP
Разработка проектно-сметной документации для нового строительства и реконструкции действующих энергетических объектов и гражданского строительства
Reconstruction of Power Generation Unit No. 1 at Zmiev TPP
2015
215 MW
The object location: Komsomolskе vil, Kharkіv region, Ukraine.
The Customer: Zmiev TPP PJSC «Tsentrenergo».
Designing Stages:
Conceptual design documentation.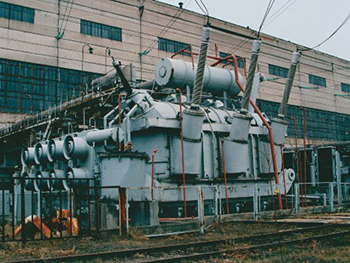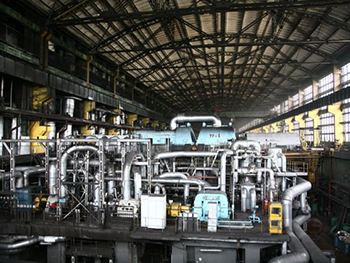 The Project Technical-Economic Indices
Power generation Unit, MW - 215.
Quantity of hours of the electric power consumption of the power generation Unit, h/year - 5438.
Electric power generation, mln kW·h/year - 1209.32.
Construction time period, months - 27.
Brief Description of Main Solutions
Within the reconstruction scope there have been implemented the measures aimed at modernization of the К-200-130 turbine generator set; the ТП-100 boiler unit; the plant equipment and piping; the control & monitoring system of the power generation Unit, the electric engineering equipment; as well as the electric filters installation and the flue gases desulfurization plant installation.
These measures have enabled:
To increase the installed electric capacity of the power generation Unit up to 215 MW

To decrease the fuel specific flow rates

To prolong the service life of the equipment of the power generation Unit

To reduce the gross specific emissions of contaminants into atmosphere.

Based on the results of the project review there has been obtained the Positive Opinion of SE «Ukrgosstroyekspertiza», Kiev, Account No. 00-1151-14/ПБ dated 27.02.2015.