Nuclear Subcritical Facility «Neutron Source based on Subcritical Assembly Driven by Electron Accelerator»
Разработка проектно-сметной документации для нового строительства и реконструкции действующих энергетических объектов и гражданского строительства
Nuclear Subcritical Facility «Neutron Source based on Subcritical Assembly Driven by Electron Accelerator»
The object location: Academicheskaya str.1, Kharkov, Ukraine.
The Customer: National Scientific Center «Kharkov Institute of Physics & Technology» (NSC KIPT).
The works financing has been carried out by the UCHICAGO ARGONNE, LLC, ARGONNE city, USA (Argonne National Laboratory, USA).
Designing Stages:
Conceptual design documentation

Detailed design documentation, including site supervision.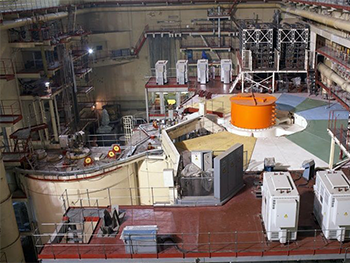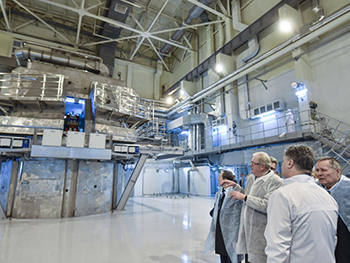 Brief Description of Main Solutions
Based on the results of the Feasibility Study and the conceptual design documentation review there have been obtained the Positive Opinions of SE «Ukrgosstroyekspertiza», Kiev, Account No. 00-0913-11/ПБ dated 25.01.2012 Account No.00-0209-12/ПБ dated 27.12.2012.
Nowadays is being completed the new construction of the unique nuclear subcritical facility intended for the neutrons obtaining and their use in the applied and fundamental scientific research, production of medical isotope Technetium-99, as well as for preparation of specialists in the field of nuclear power application.
The Institute has developed the solutions in terms of architecture –civil engineering part, engineering provision systems.